Building Businesses that Scale
At CloudMover, we work with SME and corporate companies to help them achieve their scaling ambitions. Our core team have over 100 years of experience building businesses which together with Lean operational frameworks allow us to help companies like yours to grow and scale.
We work with the Enterprise Ireland Lean and Sales & Marketing Units to provide joined up services that will have maximum positive impact on your ability to scale.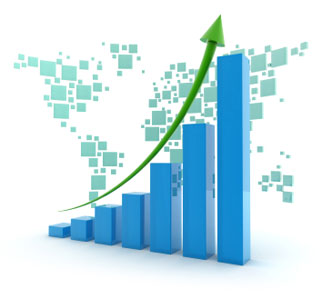 Go to Market Strategy Development
Developing the right strategy for go to market activities is a cornerstone of every successful business. We work with you and your team to explore options and define the parameters of your optimal go to market strategy.

Designing, implementing and optimising Sales and Marketing Processes
Within your go to market strategy, there will need to be a scalable and repeatable set of sales and marketing processes to give you visibility, insight and control of your customer facing operations. At CloudMover, we work with you to design, implement and optimize those key process flows.

Sales Discovery and Sales Execution
Market segments, customers and opportunities are living, breathing parts of your eco-system. At CloudMover, we work with companies like yours to build, enhance and enable your sales and marketing teams for existing or new product sets to perform to their maximum potential.

Insourcing Expertise
We want to make it easy for us to help you. At CloudMover, we provide a range of engagement services ranging from coaching and short consulting engagements, through to insourced or interim management role fulfilment. All to make it easy for you our customers to obtain maximum impact from our assistance.
Harry Largey             

Harry Largey is a highly sought after consultant, advisor and business leader with over thirty years' experience of helping companies in high growth and challenging business environments in Ireland and EMEA. In his role as CEO of CloudMover, Harry works with corporate and SME companies, primarily in software and technology sectors to unlock growth opportunities and build profitable, sustainable businesses.
Harry is actively involved with a number of high potential companies in executive and non-executive roles and holds an MBA from the University of Liverpool.
Here is a link to Harry's LinkedIn account.
Dax Aiken                 

Dax is a senior business executive with over twenty-five years' commercial experience in the Cloud, Communications, Technology and Digital industries. He has held leadership positions in BT, Microsoft, EMC and SES in roles spanning commercial partnerships, business development and sales functions.
Passionate about driving change, creating value and growth through collaborative partnerships and selling, Dax brings extensive experience in building and enabling channels and solutions that generate new revenue streams and growth across multiple geographies and industries.
Dax holds a BSc Honours Degree from the University of Loughborough.
Here is a link to Dax's LinkedIn account.
Karen Soye               

Karen Soye is a highly-motivated marketing professional with over twenty five years' corporate experience with three of Ireland's leading brands; Aer Lingus, Bank of Ireland and Sherry FitzGerald. She has a demonstrated record of designing and optimising marketing plans and sales strategies to deliver growth in revenue, enhancing customer experiences, preparing and managing marketing budgets, developing marketing teams, enhancing operational processes and project management.
Karen holds Batchelor of Business Studies Honours Degree from University College Dublin.
We have worked with a range of companies and organisations over the past 10 years and are happy to provide contextual referral information on request: